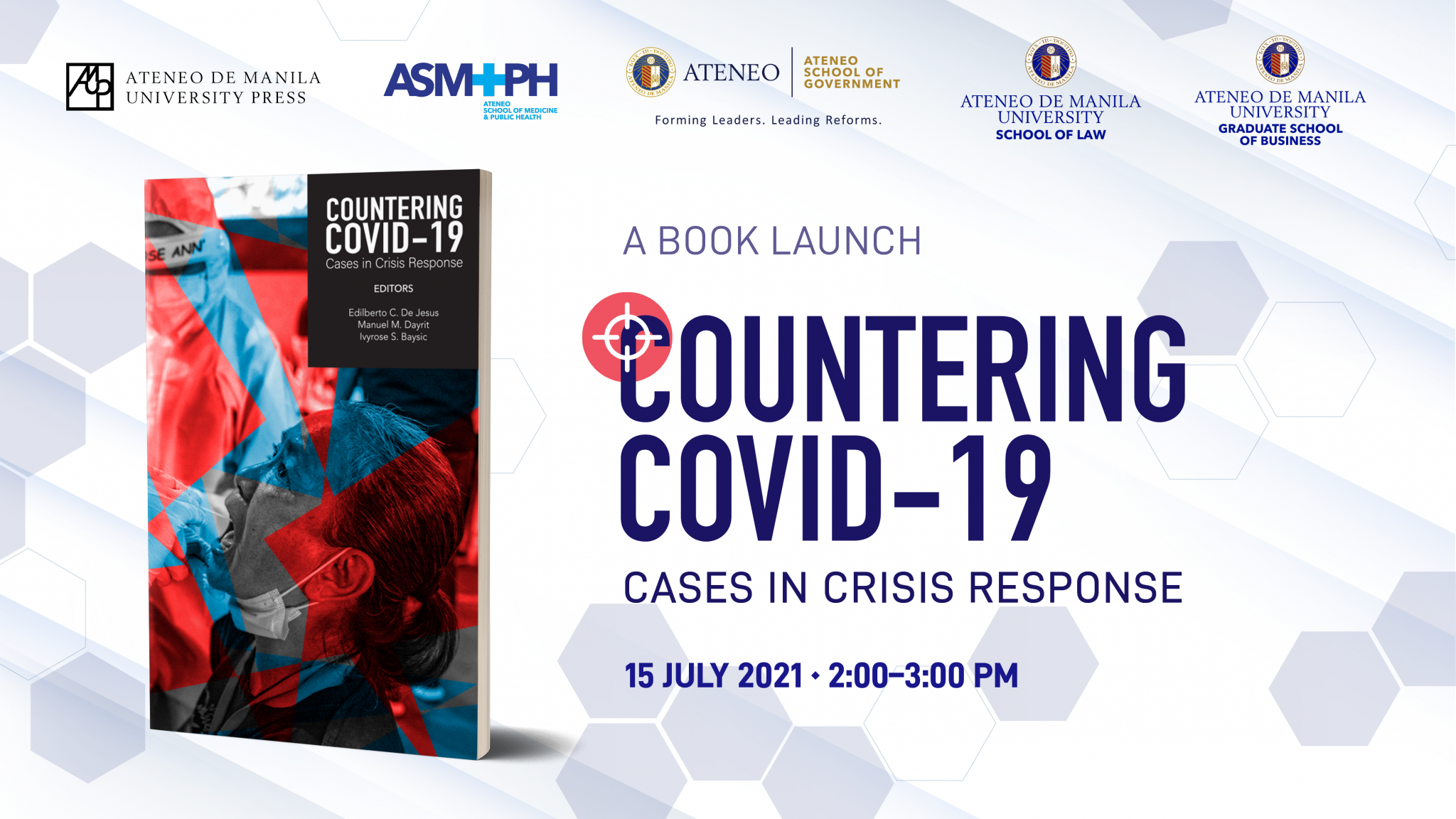 Launch of "Countering COVID-19: Cases in Crisis Response"
The Ateneo de Manila University Press and the Ateneo Professional Schools are pleased to announce the launch of "Countering COVID-19: Cases in Crisis Response" on July 15, 2021, 2:00 PM - 3:00 PM (PHT).
During the event, the editors, authors, and invited speakers will highlight key messages from the book surrounding the COVID-19 vaccination campaign and the impact of the pandemic on specific industries. In particular, the panel will discuss the country's vaccination campaign and the population's vaccine hesitancy, the issues of the indigent and vulnerable populations during this protracted pandemic, and the challenges of local public health governance.
The launch will be moderated by Ms. Marites D. Vitug (Rappler). Dr. Edilberto C. De Jesus (Ateneo School of Government) will introduce the book, and will be followed by a panel discussion with Dr. Manuel M. Dayrit (Ateneo School of Medicine and Public Health), Hon. Mar-Len Abigail S. Binay of Makati City (to be confirmed), Dr. Mary Racelis (Ateneo de Manila University), and Mr. Barry Paulino (Philippine Constructors Association).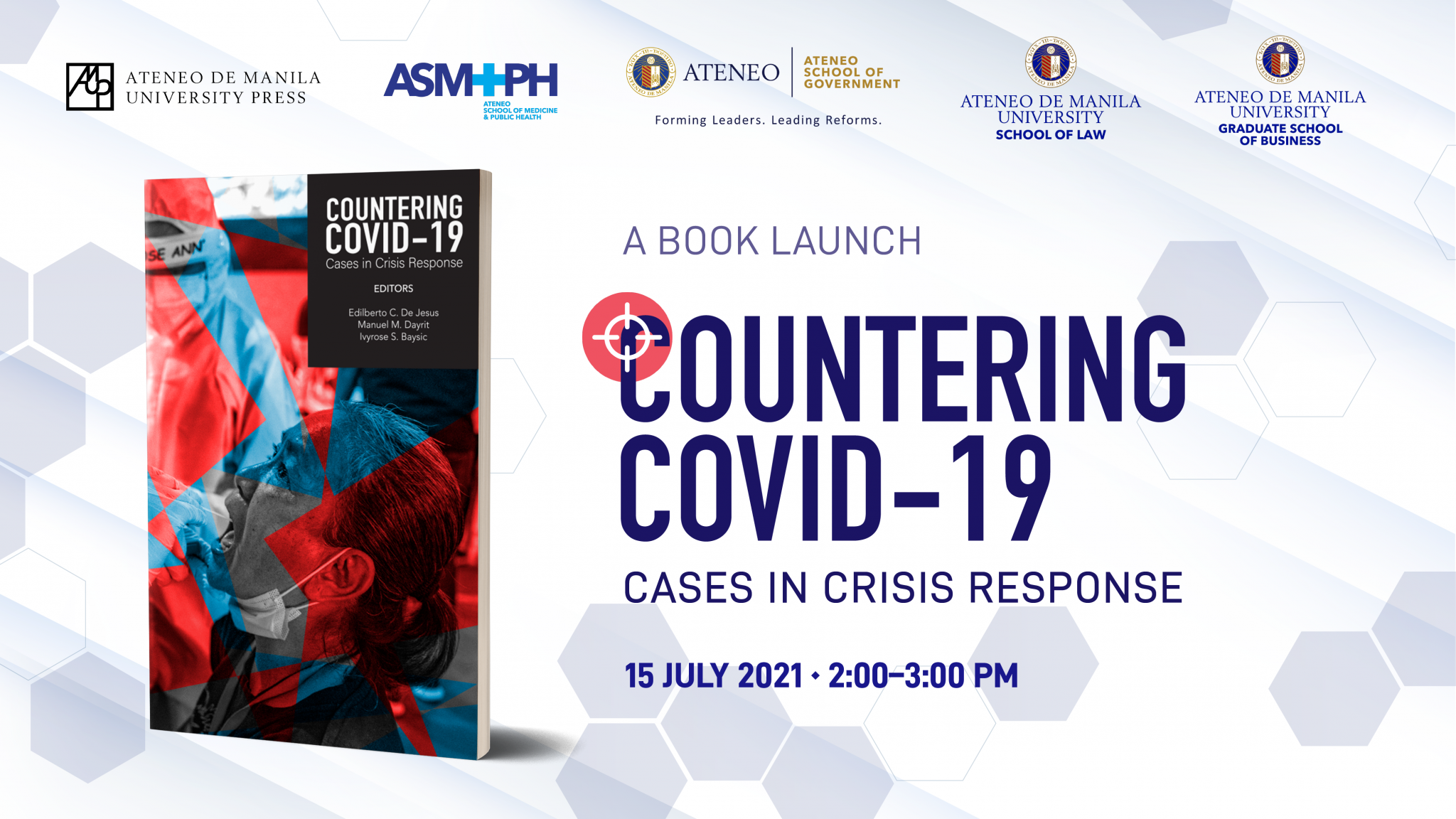 The Ateneo School of Medicine & Public Health and Public Health England invite you to an online workshop entitled "Using mathematical modelling to aid governance in Universal Health Care in the Philippines." Applications to participate in this workshop are now open until May 1, 2021. Early-career researchers and professionals are eligible to apply.

SALIKSIK is the ASMPH Annual Research Forum showcasing student research across various topics.