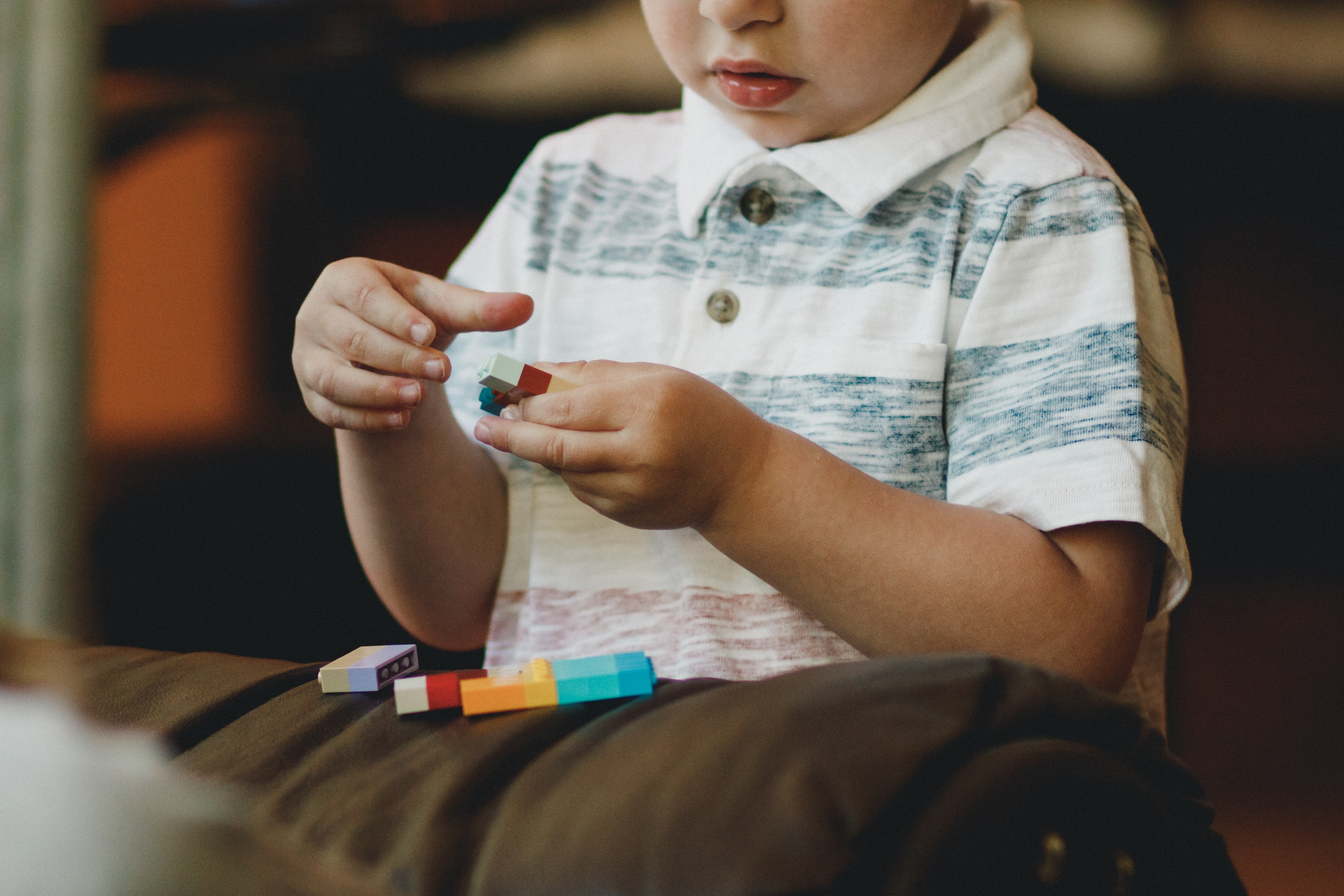 Evaluation of the Clinical Outcomes of the Early Start Denver Model: Philippine Revised (ESDM-PR) for Toddlers with Autism Spectrum Disorder
Neurodevelopmental disorders affect a significant percentage of the pediatric population of the Philippines, with Autism Spectrum Disorder (ASD) being one of the most common diagnosis. ASD is often managed by interdisciplinary teams of specialized professionals, but due to the complexity of management, the numbers of these professionals are very limited and access is even more difficult, considering the archipelagic nature of the country. This has resulted in different standards for managing children with ASD and an inequality in opportunities for them to reach their potential. Children with ASD also have more medical and educational needs and costs than children who are typically developing.

Multiple studies have shown that early intervention can decrease autism symptoms and improve developmental outcomes. The Early Start Denver Model (ESDM) is one of the few well-studied methods of intervention that produce quantifiable improvement in cases of ASD. The modification of the ESDM to a Philippine revised version aims to provide a method of intervention responsive to the needs and capabilities of Filipino ASD patients and their families.

The main objective of this research study is to measure the effectiveness of the Early Start Denver Model: Philippine Revised program in the management of Filipino toddlers with ASD.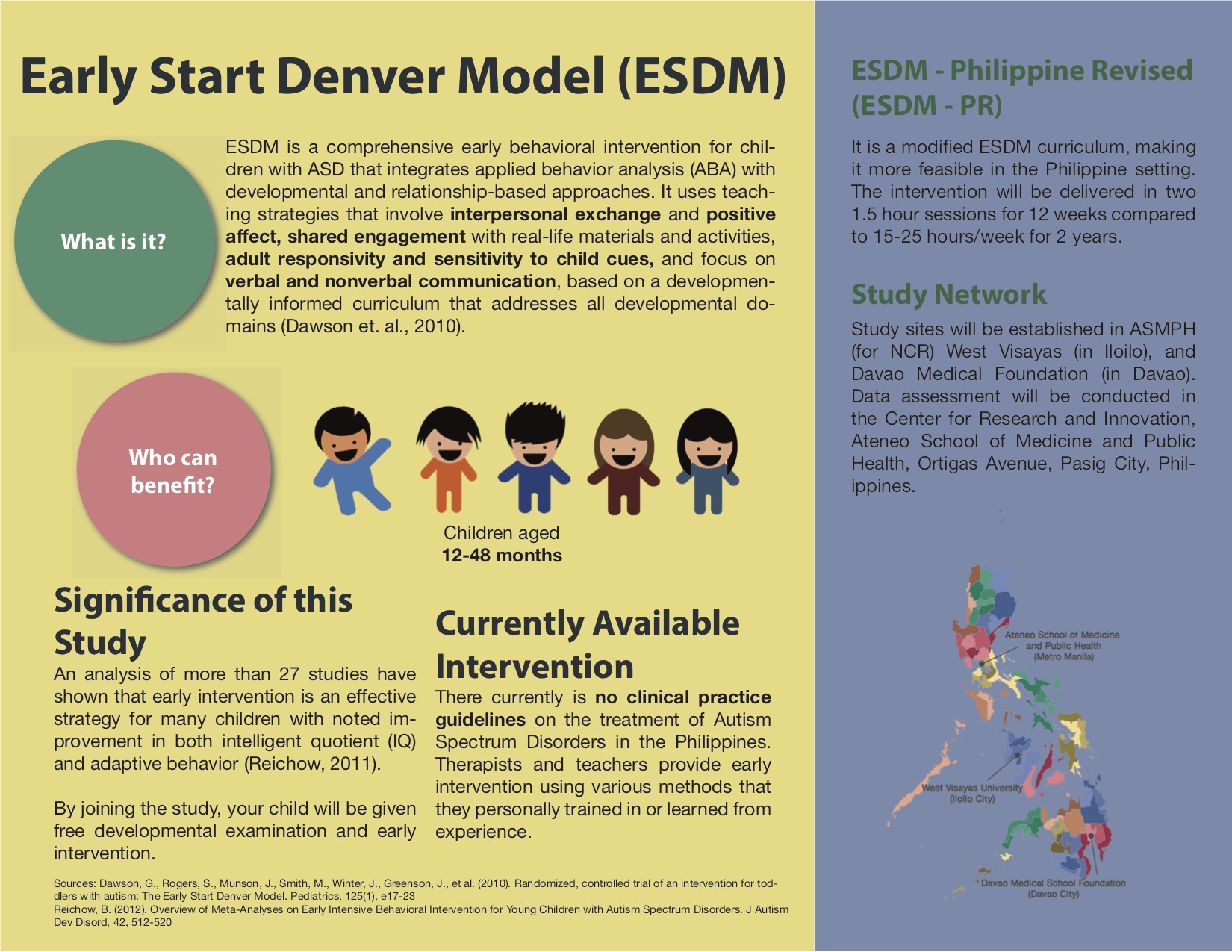 This paper describes the efforts to support capacity building efforts for conducting research in autism in the Philippines.

The first molecular testing for Fragile X Syndrome in the Philippines