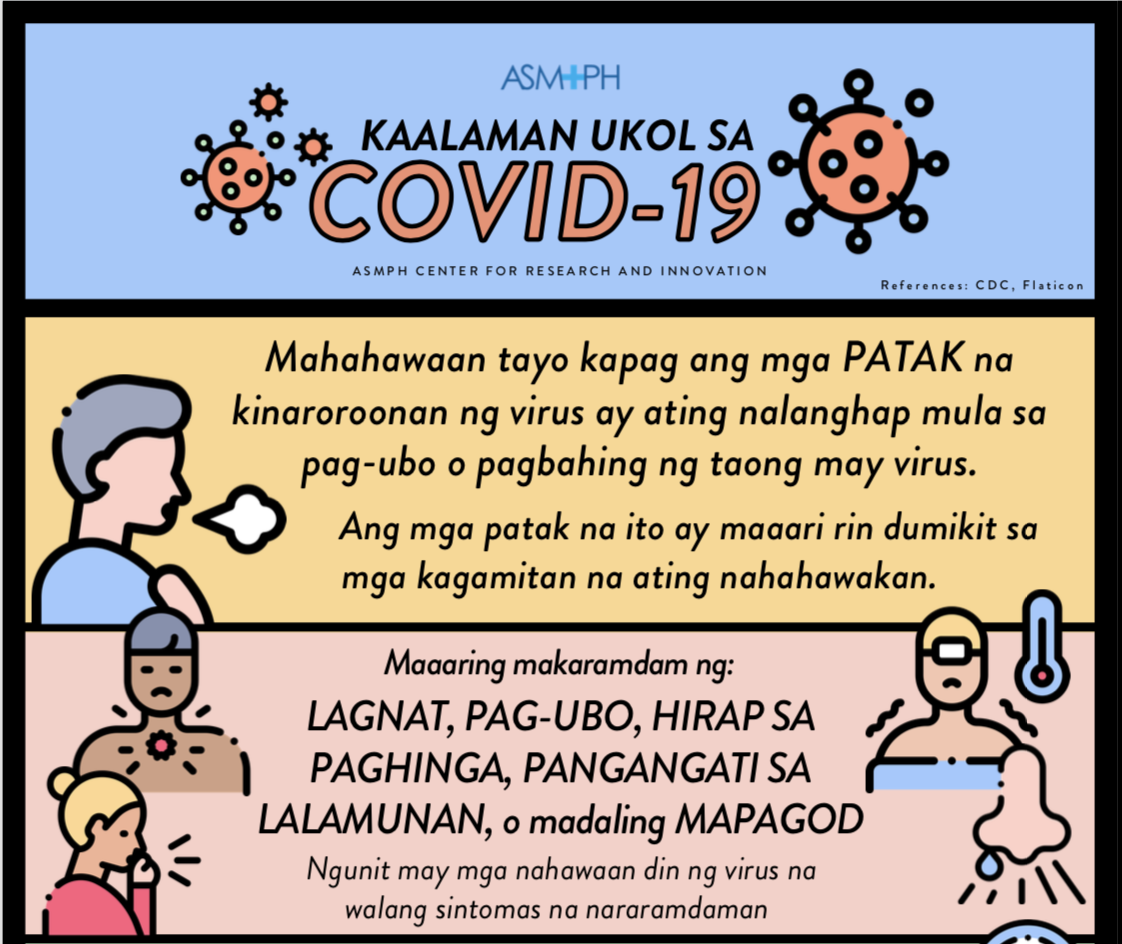 COVID-19 Educational Materials for the Community Setting
A group of Ateneo School of Medicine and Public Health (ASMPH) student volunteers, the ASMPH Public Health Student Council, and the Ateneo Center for Research and Innovation (ACRI) worked together produce these educational materials on COVID-19 for the community setting in the Philippines. These materials include a flipbook on general pracautions for disease transmission and a brochure for patients in isolation and their caretakers in both Filipino and Bisaya.

These are intended for use by health educators within communities. The PDF versions of all materials can be downloaded for free here and can be printed in either color or black-and-white.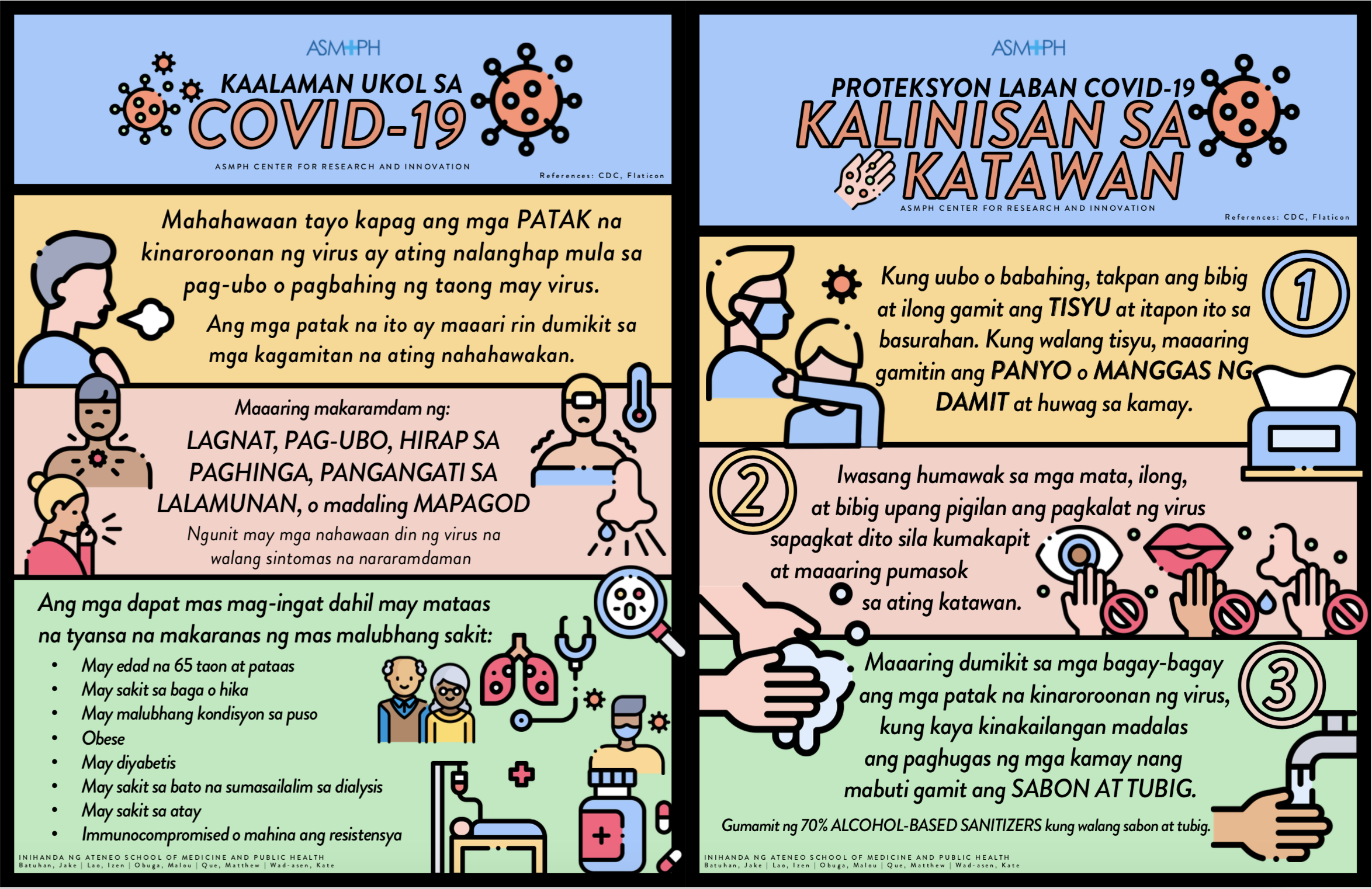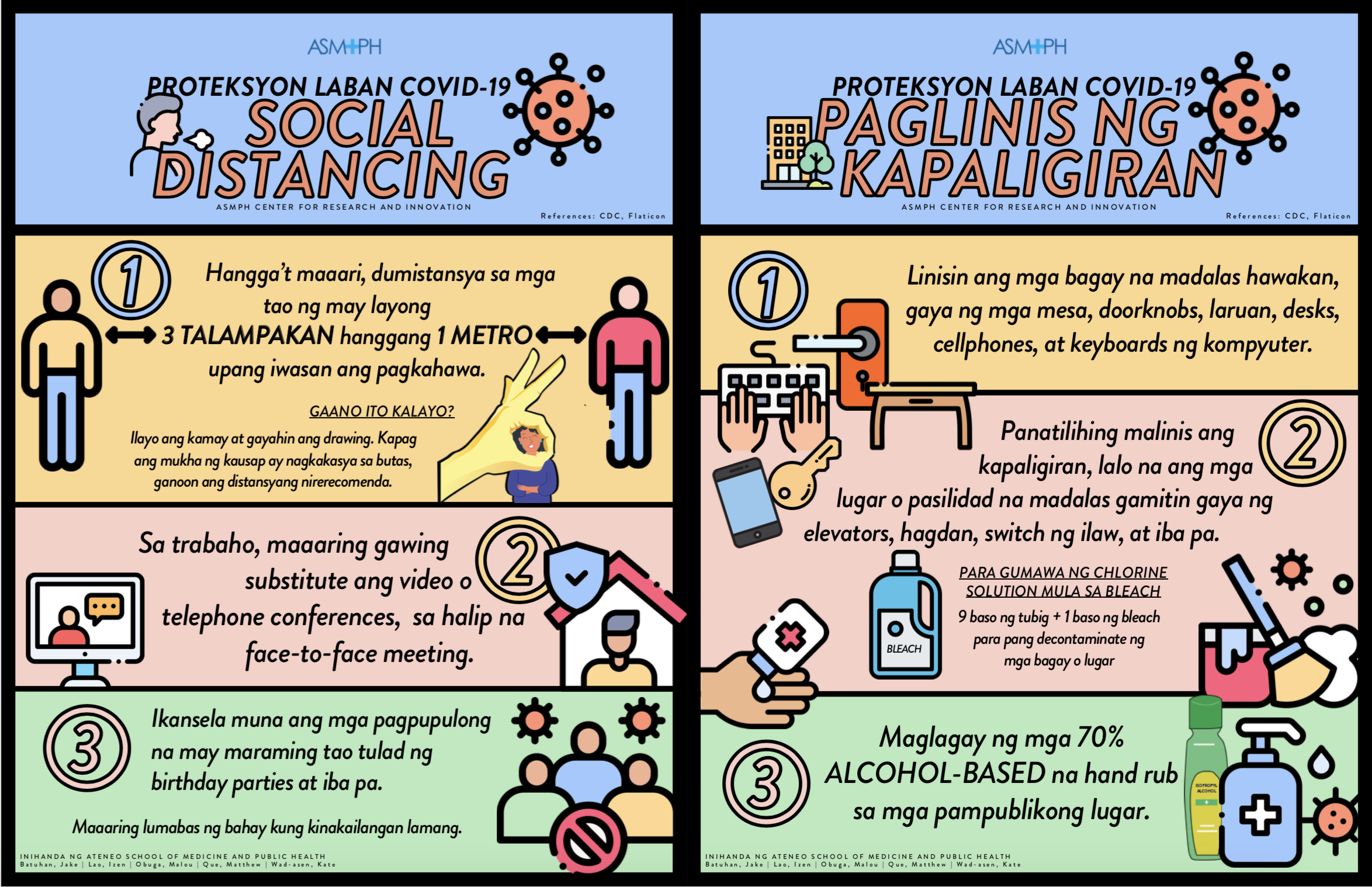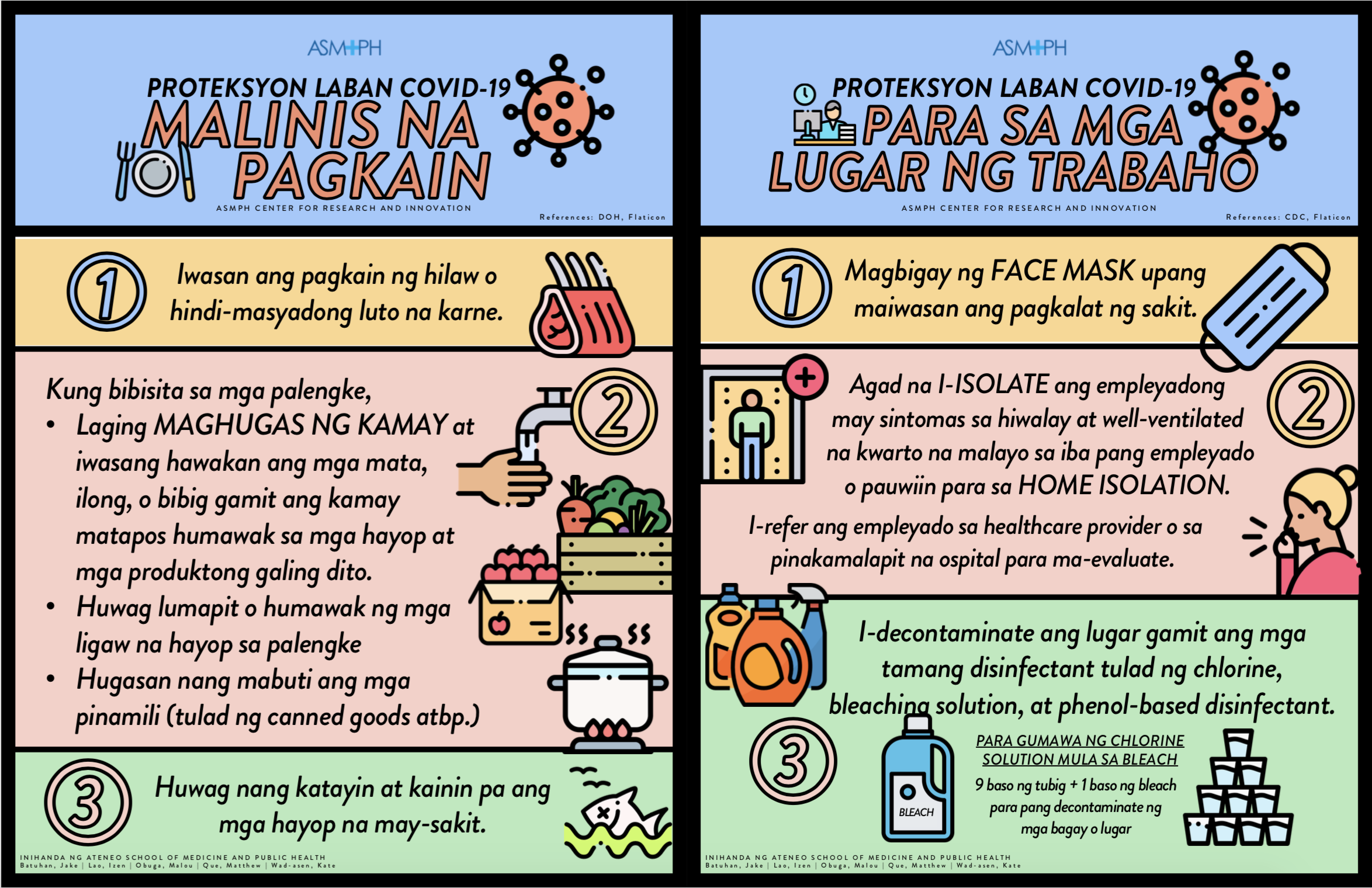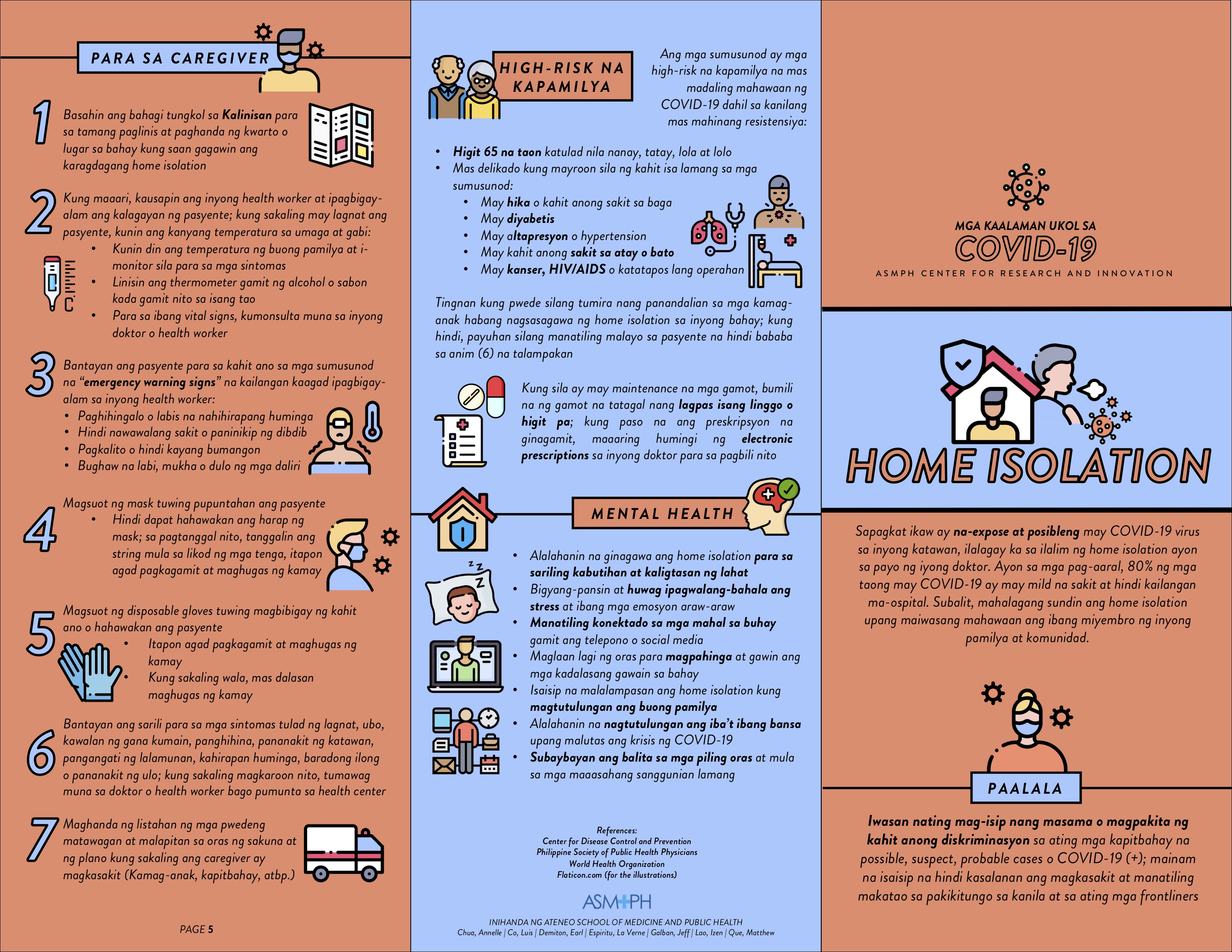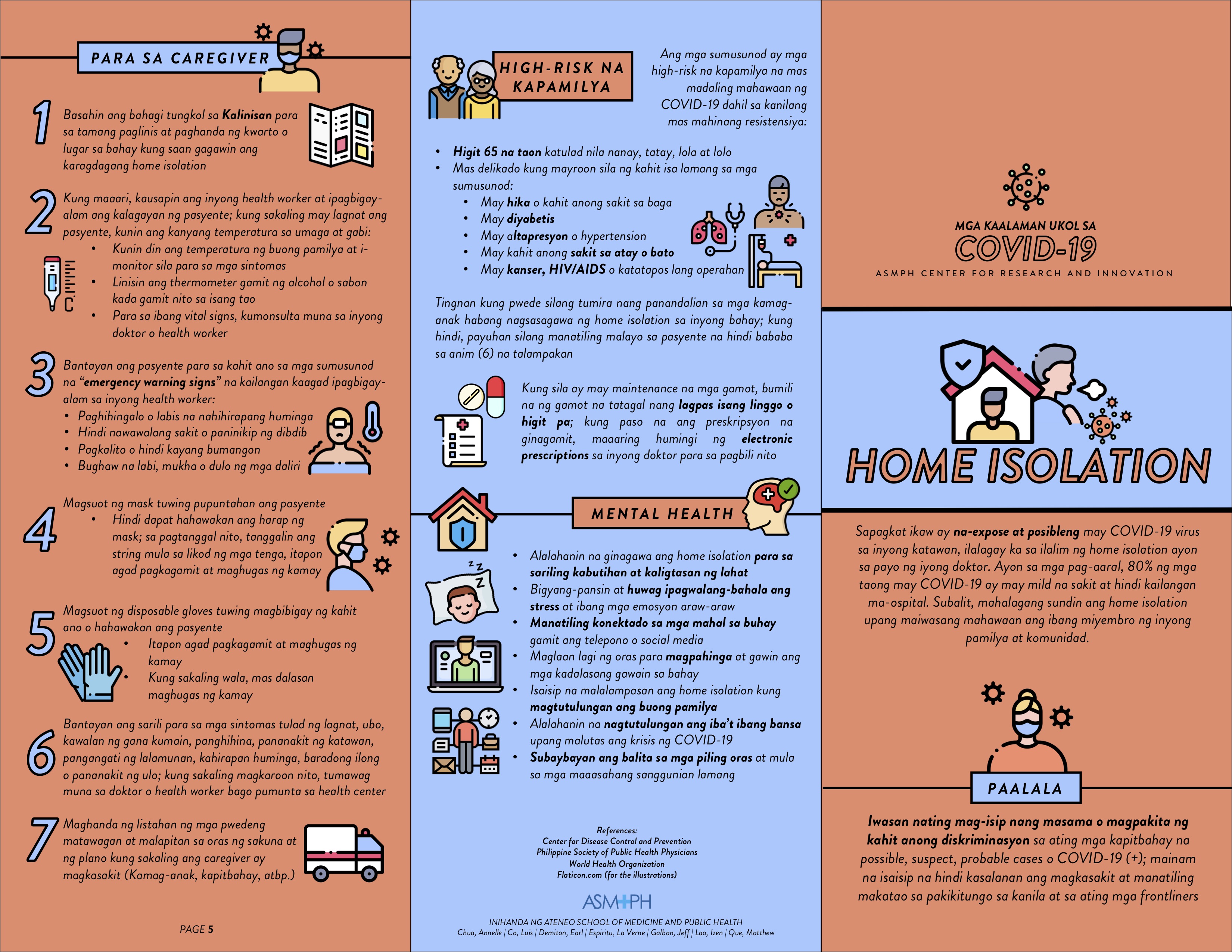 These materials were developed early in April 2020, and some information may need to be updated as new evidence and information on COVID-19 become available. We welcome and comments and suggestions. Please send them to research.asmph@ateneo.edu.
A project aimed at providing facts and resources in COVID-19, producing social media posts and a guidance booklet for local government units. It covers general information about COVID-19 and how to take care of one's health and mental health

A technical assistance project for, and in cooperation with, the World Health Organization and the Department of Health.